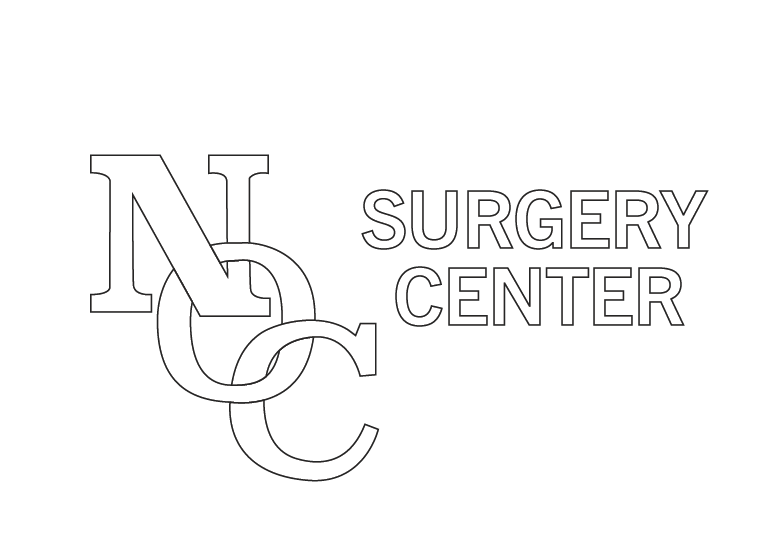 A

convenient

and

comfortable

alternative to hospital surgery.
At NOC Surgery Center, our objective has always been to offer our patients the most advanced medical care in a friendly, comfortable environment. Pursuing this goal, NOC has combined recent advances in outpatient surgical techniques with a state-of-the-art surgical facility. Now, many surgeries once possible only in a traditional hospital environment can be performed effectively and safely in our outpatient Surgery Center.
The NOC Surgery Center offers patients many advantages:
Our patients are our primary focus. Patient comfort and well-being is our first priority.

Our dedicated surgeons, nurses, medical assistants, and staff work together on a daily basis, providing exceptional efficiency and continuity of care.

Access is convenient, with front door parking and short walking distances.

Outpatient procedures are often more economical than traditional surgical options.

Many patients find the comfortable, relaxed environment less stressful.

Parents can stay with children during their visit except during the surgical procedure and immediate postoperative recovery.

Procedures are performed with local or general anesthesia and patients return home on the day of surgery.
Our fully-credentialed staff are well trained in all aspects of surgical procedures, including advanced cardiac and life support procedures.
BEFORE:
Three days prior to your surgery, you will receive a phone call from a staff member who will review your pre-operative instructions with you.
It is important that you follow your pre-operative instructions carefully.
Click here to download a copy of our Pre-Operative Instructions.
DURING:
Use the main entrance of the Nebraska Orthopaedic Center. Our staff will direct you to the Surgery Center reception area where you will be admitted. Visitors may wait for patients in the reception area. To maintain a comfortable environment for our waiting patients and families, we prefer no more than two family members accompany patients to the NOC Surgery Center. Click here for What to Expect
DISCHARGE:
Patients having surgeries utilizing local anesthesia or intravenous sedation are generally discharged 30 minutes to two hours following surgery.
For your safety, you MUST have someone available to drive you home and be with you for the first 24 hours following your procedure.
Post-Surgery Follow-Up:
The day after your surgery, we will call you to see how you are doing and to answer any questions you may have. We want your visit to the NOC Surgery Center to be a positive experience. Please let us know if you have any questions or concerns at any time. You will also receive a patient survey to complete and we would encourage you to give us your feedback.