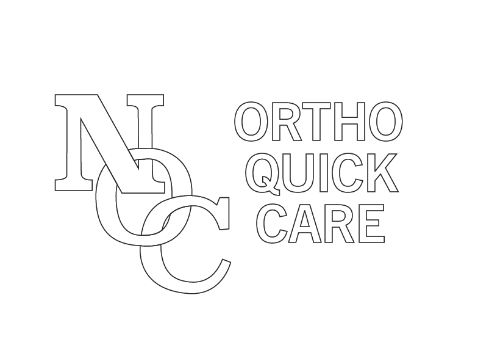 | | |
| --- | --- |
| Monday- Friday | 8:00 AM- 8:00 PM |
| Saturday- Sunday | 10:00 AM- 2:00 PM |
| Christmas Eve | CLOSED |
| Christmas Day | CLOSED |
| New Year's Eve | 10:00 AM- 2:00 PM |
| New Year's Day | CLOSED |
at NOC Ortho Quick Care for new injuries
South Office | 6900 A Street
Lincoln, NE 68510
Phone: (402) 436-2000
EMERGENCY
For any life-threatening conditions, call 9-1-1 or go to a hospital emergency room immediately.
No appointment Necessary!
Hurt today? Walk In Now (W.I.N.) at NOC Ortho Quick Care for new injuries. No appointment necessary. 
At Nebraska Orthopaedic Center we know that injuries occur when least expected, which is why we offer same-day orthopaedic care for new injuries at our Ortho Quick Care. 
Our Ortho Quick Care provides immediate treatment for patients suffering from acute orthopaedic injuries. This service is considered a specialist visit, so you won't pay for the higher co-pays like a visit to the emergency room.
What we treat: 
Sprains, Strains & Tears
Fractures
Cuts & Lacerations
Acute Injuries
Sport Injuries
We treat the following body parts: Back & Spine, Elbow, Foot & Ankle, Hand & Wrist, Hip, Knee, Neck, & Shoulder
What we do

not

treat:
Head & Facial Trauma
Injuries not of an Orthopaedic Nature
Chronic Pain
Chest Injuries
Bone is visible or there is an open wound over the fracture
FAQs
How quickly can I get in?  
It's our goal to get patients in as quickly as possible. Walk-In Now (WIN) with NOC Ortho Quick Care.
What type of insurances are covered?  
NOC accepts most major insurance plans. For information regarding your specific plan and coverage, please contact your insurance provider directly. We also see self-pay patients.
What if I need surgery?  
We will always provide our patients with the best line of treatment. If surgery is needed, you will be referred to our trusted team of expert surgeons.
What do I need to bring?
Health Insurance Card
Valid Photo ID
Patients under the age of 19 must be accompanied by a parent or legal guardian who is able to provide legal consent to treatment(s).