Nebraska Orthopaedic & Sports Medicine Announces the Departure of Michael P. Clare, M.D. in Late May 2020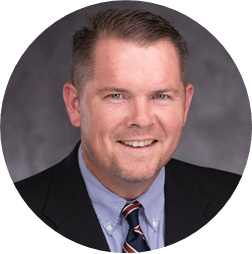 Nebraska Orthopaedic & Sports Medicine, P.C. is saddened to announce that Michael P. Clare, M.D. will be leaving the practice to return to Florida. Dr. Clare will be continuing his orthopaedic practice with a group in Sarasota and his last day with Nebraska Orthopaedic and Sports Medicine will be Thursday, May 28, 2020.
Dr. Micheal Clare is appreciative of his time in Lincoln and for caring for patients in our community. If you are a patient of Dr. Michael Clare, rest assured that we have an appropriate transition plan in place for your needs. Dr. Scott Swanson will be resuming the care of all Dr. Michael Clare's patients, and other Nebraska Orthopaedic physicians are ready to serve you, too.
If you have any questions, please reach out to our office at (402) 488-3322.
To read Dr. Michael Clare's letter to patients, please click on the hyperlink below: