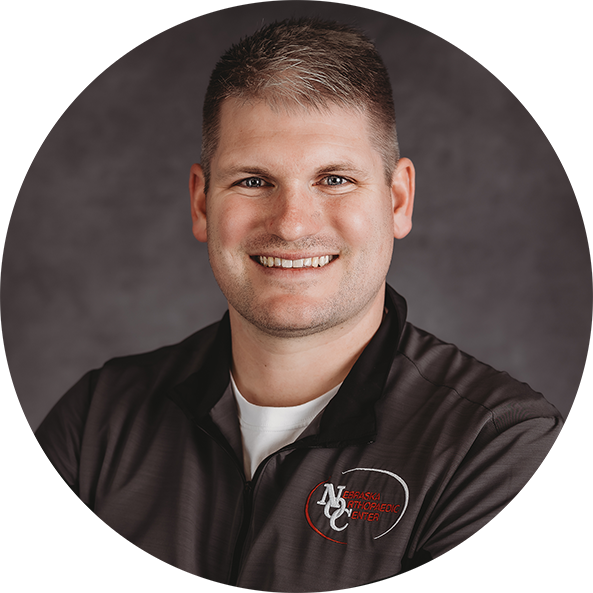 Jordan J. Bart, MS, ATC was born and raised in Aurora, Nebraska. He played football, basketball, baseball and ran track in high school. He graduated in 2008. Bart always had an interest in the medical side of athletics, which ultimately led him to pursue a degree in Athletic Training.
Jordan attended the University of Nebraska in Lincoln, where he obtained a bachelor's degree in Education and Human Sciences–Athletic Training. He served as a student trainer for the gymnastics team as a junior, and football team as a senior.
After graduation, Jordan accepted a position with Nebraska Orthopaedic Center where he was the head athletic trainer at Norris High School for four years. During that time he obtained a master's degree in Sports Management with a certificate in Athletic Administration from Southern New Hampshire University. He has since become an Outreach Athletic Trainer that services 13 schools across Southeast Nebraska.
Jordan enjoys spending time with his family, hunting, camping, traveling and watching Nebraska athletics.
Education
BS – University of Nebraska Lincoln, 2012
MS – Southern New Hampshire University, 2017
Board Certification
Board of Certification for the Athletic Trainer
Associations
National Athletic Trainer's Association
Mid-America Athletic Trainer's Association
Nebraska State Athletic Trainer's Association