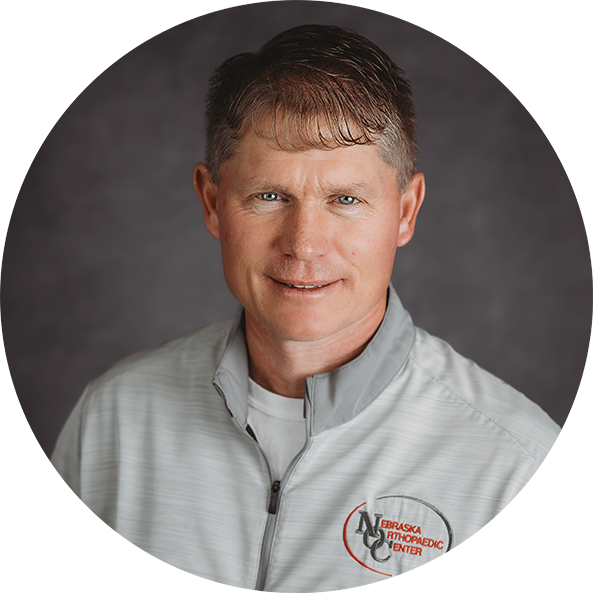 Jayson A. Brueggemann, ATC
Jayson A. Brueggemann, MS, ATC was born in Lincoln, Nebraska and grew up in Western, Nebraska. After High School he attended Oral Roberts University in Oklahoma, where he received his Bachelors of Science Degree in 1993. Soon after, he attend graduate school at United States Sport Academy in Alabama, earning his Sport Science Sports Medicine Masters Degree in 1995.
Brueggemann considers his work, providing a service to help with athletic injuries, an incredible honor. "It's very rewarding to be invited to outreach schools and have the opportunity to develop relationships with the school personnel," he said.
Jayson enjoys sports.
Education
BS – Oral Roberts University, 1993
MS – United States Sports Academy, 1995
Board Certification
National Athletic Trainers Association Board Certified Athletic Trainer
Nebraska State Licensed Athletic Trainer
Associations
National Athletic Trainer's Association
Nebraska State Athletic Trainer's Association