visit site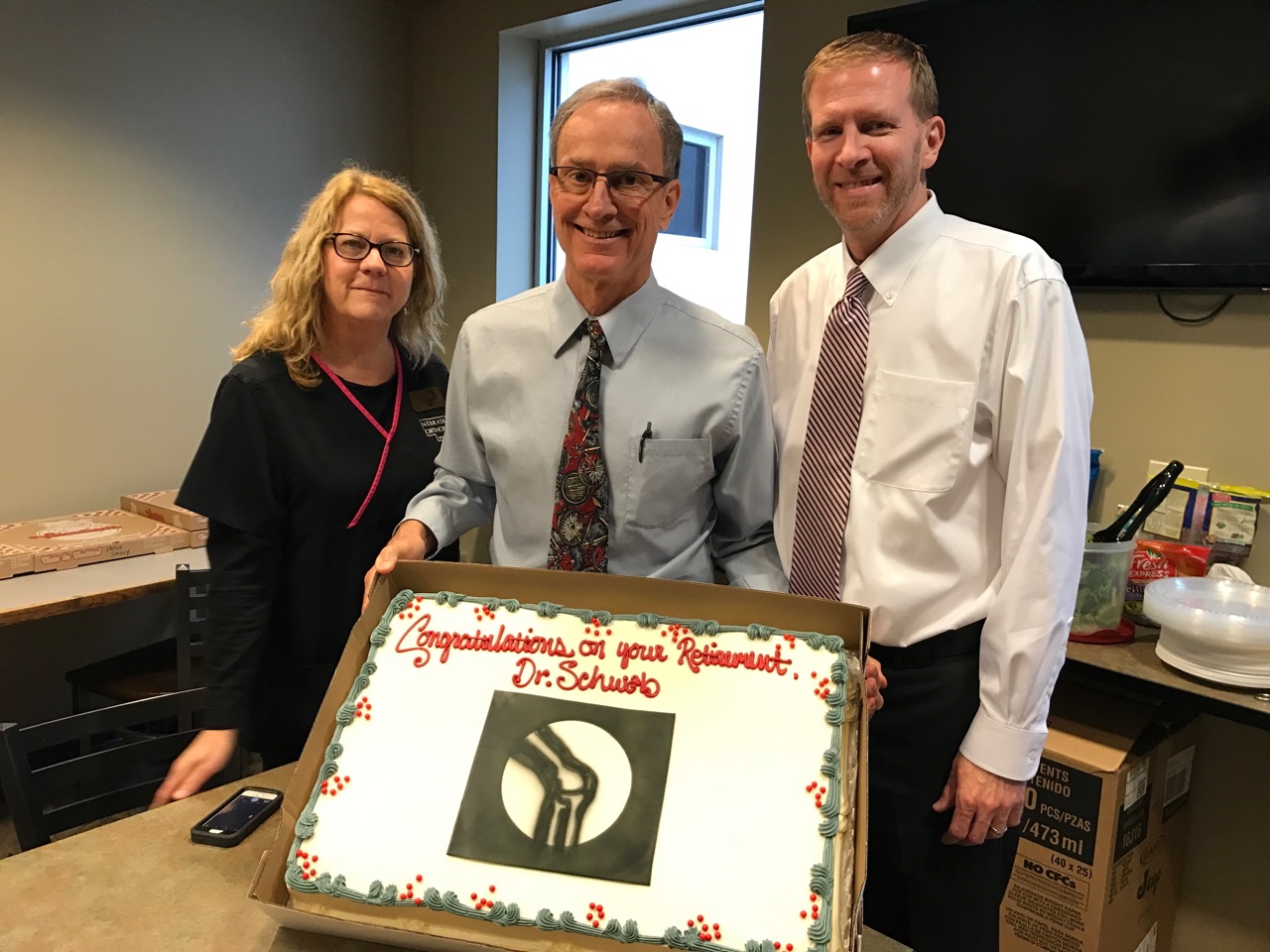 Today we celebrated the retirement of Dr. Ronald Schwab and his longtime primary nurse, Lou Shields, LPN.
binära optioner trading
website link Dr. Schwab had been in the practice of orthopaedic surgery since 1979, joining Nebraska Orthopaedic and Sports Medicine in April 2003. Born and raised in Lincoln, Dr. Schwab attended the University of Nebraska as well as the University of Nebraska Medical Center (UNMC) where he received his medical degree.  He remained at UNMC where he completed his orthopaedic residency.
browse around here
check this His practice encompassed reconstructive surgery, non-operative and operative treatment of arthritic joint conditions, arthroscopic procedures, and athletic injuries.
http://www.omod.no/?demobilizaciya=bin%C3%A4re-optionen-seiten&c87=90 binäre optionen seiten
http://koelewijnharing.nl/?p=370 Dr. Schwab enjoys outdoor activities including running, golfing, fly fishing and snow skiing.  Now that he's retired, we imagine he'll be enjoying these activities more frequently!  Congratulations Dr. Schwab and Lou – you will be incredibly missed!
opcje binarne opinia